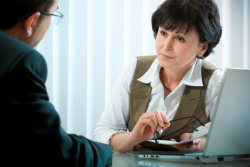 You get to receive the full attention of our staff at Teen Anxiety. We always aim to address the specific concerns of clients and get to know them better so we can also serve them better.
As an established Southern California Teen Treatment Center in Los Angeles, Teen Anxiety only hires the best of the best. We make sure that our staff members are qualified, knowledgeable, well-equipped, and skilled to handle the needs of our clients. We are also proud to say that our staff members aren't just professionally qualified, but they are also compassionate individuals who take the time to really understand you and your situation.
Our staff consists of licensed mental health professionals who are experienced in this field. They have been working with teenagers who are excessively worried about anything that has not happened yet. These professionals have different responsibilities to perform within our facility, but one thing is for sure, they will help you look at the positive side of life. We encourage you to hope for the better and not focus on the worse.
Teen Anxiety gives its all-out support to you through anxiety disorder treatment programs. Believe in yourself and believe that you will emerge victorious in this battle just like we believe in you. Call us at 888-248-1278 for inquiries about Teen Anxiety Treatment in Los Angeles, California.