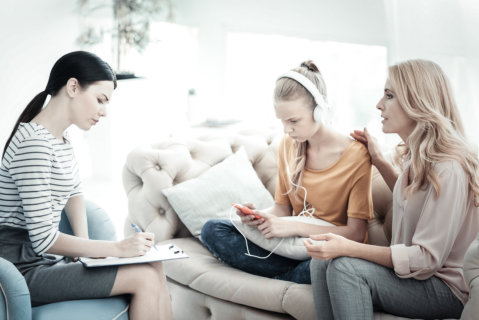 A teen treatment center in Los Angeles is a great way to get the support you need when you are dealing with trauma, depression, anxiety, obsessive-compulsive disorder, and other mental conditions. A teen treatment center will offer personalized support that is aimed to help you get back on your feet, while also reminding you that you are not alone and that there are many other people going through the same thing as you.
Here are a few of the many ways our teen anxiety treatment in Los Angeles, California can help you:
Personalized Treatment
We understand how important it is to personalize our treatment to meet your needs. Every person is different and everyone will require different kinds of support, even with the same type of conditions. For this reason, we tailor our treatment for you. This will ensure that we are as effective as possible in helping you get back on your feet for a more satisfying and fulfilling life.
Group Therapy
One of the most effective forms of teen trauma treatment in Los Angeles is group therapy. Through this service, you will be in a group of individuals who have experienced or are going through similar situations or problems as you. This can help remind you that you are not alone and together, you can help each other overcome your problems. Even listening to other people talk about the things they have gone through and how they solved their problems can provide you with the strength to combat your own problems.
Personal Therapy
You can also talk one on one with a compassionate therapist. We understand what you are going through and being able to confide in someone that you not only trust but understands you can make all of the difference.
Those are just a few of the many things that you will want to keep in mind when it comes down to how our treatment center can help you. If you would like to find out more about our support and how we are here to help you please feel free to get in touch with Teen Anxiety anytime for more information.