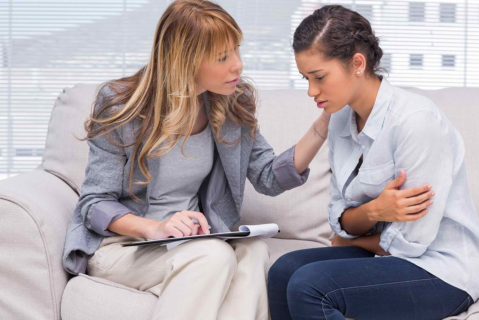 We are not always very kind to ourselves and that is one of the mistakes that a lot of people find difficult to correct. Teen Anxiety believes that it is okay if you do not have everything figured out yet. Majority of life is built on various uncertainties, which is often what causes teenage anxiety in Los Angeles, however we should not feel so negatively about it. Instead, we should all embrace the unknown and trust that whatever crosses our path we will be able to handle and figure out when the time comes.
So, when you find yourself experiencing negative feelings/ thoughts (doubting your abilities or practicing negative self-talk) take a moment to reflect on this: would I talk to a close friend the way I'm talking to myself?
However, we are not saying to disregard negative feelings. It is still okay to feel the way you feel. Acknowledging that you are having a difficult time is the first step toward the path of positive changes.
If your teen is having a hard time coping with negative feelings, he/she might need professional Teen Anxiety Treatment in Los Angeles, California.
To know more about anxiety therapy in Los Angeles, you may contact us here.