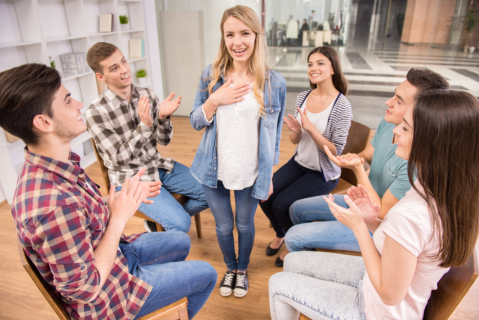 Anyone inflicted with anxiety would be reluctant to go into an anxiety support group. The usual worries and what-ifs can hinder you from even trying to go to something that might not be able to help anyway.
Having administered various anxiety therapies, we at Teen Anxiety would like to enumerate the following benefits that you can glean from having an anxiety support group session with us.
The first phase of awkwardness is shorter than you imagine. This treatment program is designed for teens with at least one of the two things: anxiety and the desire to get rid of it.
No one will be judging you. Anxiety therapy may be frowned upon by people from the outside, but inside this group, you are welcome and you are understood.
Contrary to what you keep telling yourself all the time, you are good enough, therefore you are welcome to be here. Support groups, like other teen anxiety treatment can help you identify your self-worth.
By choosing a top-quality teen treatment center Los, Angeles like us, you will learn how to feel centered and grounded through open discussion and feedback with your peers and administrator.
Get in touch with us for more information about Teen Anxiety and ways on how to treat it.