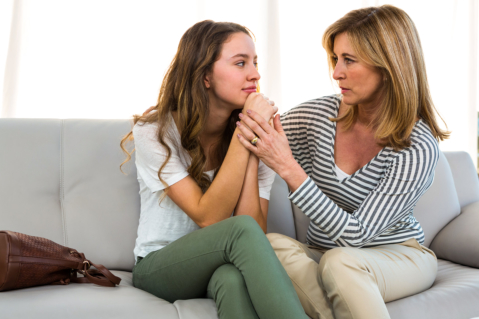 Teenagers are usually afflicted with anxiety issues due to the pressure they feel from their peers or due to their studies. It may also be because they are uncertain of the future. Regardless of the reason, if you are feeling excessively worried over something, it is only right to go for teen anxiety treatment in Los Angeles, California.
Talk to Someone
Of course, there is also the option of talking to someone first before going to your first anxiety therapy in Los Angeles. Speaking your worries out loud will actually give you a feeling of relief. It will help straighten the knots in your head, allowing you to clearly see what it is that is making you worried. Talking to someone may even lead you into discovering the source of your anxieties.
However, it is also important to find the right people to talk to. This person should be someone you trust and someone who will take you seriously. Such a person will be helpful in your attempt at overcoming anxiety.
Who to Talk To
Looking for someone to talk to requires careful consideration. Think of all the possible people and ask yourself the following questions:
Can you trust them?
Will they make fun of your worries?
Will they make you feel more upset?
Will they brush you off?
Will they keep things a secret from others?
Will they be able to provide the support you need?
Family or friends can be good candidates, but outsiders or professionals from a teen treatment center Los Angeles are great choices, too.
Teenage anxiety in Los Angeles is a matter that should be taken seriously. Otherwise, all these bottled negative feelings will slowly erode your mental health. Talk to someone. There is always a way to cope with your worries and fears. Teen Anxiety is also here to hear your thoughts. Visit us anytime. We are ready to help you.