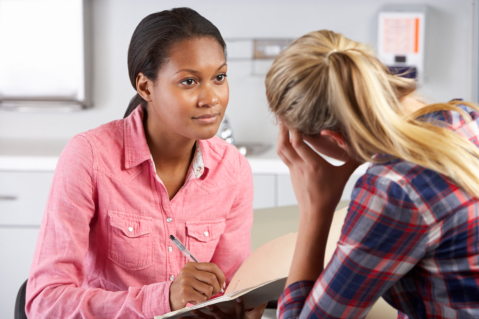 Not all teenagers can recognize the feeling of anxiety. Oftentimes, they think that what they are feeling is just normal or expected. It is because of this mindset that they are unable to get the proper teen anxiety treatment in Los Angeles, California at the right time.
As a parent, it is your responsibility to notice signs and symptoms to know if they need treatment on teenage anxiety in Los Angeles. Insomnia, appetite loss, and depression are just some of the red flags. Seeing these signs, immediately reach out to your teen.
Will Talking Help?
Teens having a tough time tend to bottle up their feelings. They think that if they talk it out with other people, especially their parents, it will make them seem weak or weird. They don't want to be looked down for being overdramatic or for being an attention-seeker. The longer they bottle up these negative feelings, the more it damages their mental health.
Thus, parents should take the initiative to talk to their kids. It may be a simplistic solution but it is actually an important part of anxiety therapy in Los Angeles. They may need to gather enough courage to talk about their fears so be patient with them. Don't pressure them into talking to you. Never rush them into overcoming anxiety as your efforts may backfire. Always make them feel that you will always be there for them when they are ready to talk.
Why Listen Sincerely?
What teens need from you is to listen to them sincerely. They don't need you to diffuse the situation or downplay their circumstances. It might just make them feel as if you're not taking their situation seriously. To learn how to cope with your teen's anxieties and fears, get advice or recommendations from a reputable teen treatment center in Los Angeles.
Talking always helps. If you are a parent who is looking for some form of help for your teen or a teenager who wants to cope with anxiety, Teen Anxiety is right here. Let us help you. Call us today.