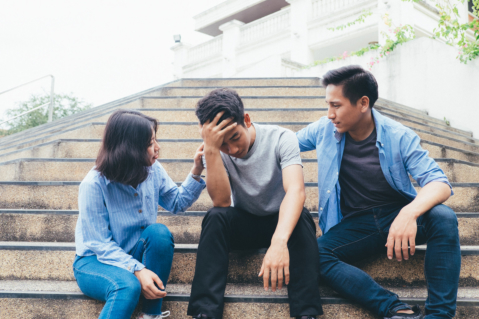 Teenage anxiety in Los Angeles has become rampant. But it's not a condition that cannot be defeated. Here are a couple of suggestions that should help you manage and eventually overcome social anxiety:
Improve your physical health.
Making an effort to enhance your wellness will allow you to take better charge of your mental health too. Why not start doing an exercise routine? A short 10-minute walk daily will help you stay in shape and give you time to meditate as well.
Check your diet.
Everyone loves a good cup of joe in the morning, but consuming too much caffeine in a day can actually heighten your nerves. If you must drink coffee as a part of your daily routine, try decaf!
Write your thoughts down.
Having a journal allows you to become more aware of your feelings. And as a result, it enables you to maneuver them better as well. If you're not a fan of scribbling words on paper, you can always resort to using a journal app on your phone or tablet.
Practice your social skills.
There's nothing wrong with getting comfortable inside your personal bubble. But it also won't hurt for you to try something new. Go out and experience nature, attend a book fair, or take a class! Being exposed to a lot of interesting things will give you more courage to move out of your shell eventually.
Share your issues with a friend.
If you're not comfortable with talking about social anxiety with your real life friends, it's okay to discuss matters with an online friend too. Preferably, someone who has undergone or is undergoing anxiety therapy in Los Angeles. That way, you can relate to them and they can help you better understand your issues as well.
Start your treatment early.


Teen Anxiety

has a program designed to help you get better. Call us and we will guide you through the process accordingly. What other concerns might you have? Tell us what's on your mind.