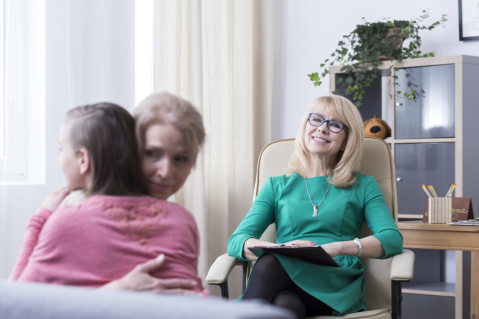 You must have heard how teenagers go through different emotional and psychological struggles. When they go through bad times, they may blame the people around them, especially their parents.
So, is it really possible that we cause social anxiety in our teenagers?
Our professional counselors who provide Teen Anxiety Treatment in Los Angeles, California have reasons to believe so. Parents also go through personal issues that can affect the way they rear their children. You may not be aware of it but it has already resulted to some children's mental unwellness.
Here are the ways that you may be causing social anxiety without even realizing it:
Parenting Style
There are various styles of parenting. While these styles can bring out the best in your teenager, they may also cause your child to feel constrained. For instance, when you enforce that they have to talk with new people when they are not comfortable about it, they may resist in this action. As a result, they may develop social anxiety. If you want more help, ask us about teenage anxiety in Los Angeles.
Rejection
Perhaps, we are too focused on our efforts to put food on the table. While this is important, we may have also not realized that we have already rejected them. For instance, we have not participated in their school events, not asked them how they are, and not even spent time with them regularly. When they feel rejected, they may develop social anxiety.
Parent's Anxiety
If you also have social anxiety that you may not be aware of, your child can copy this. They take cues from their parents most of the time. So if you feel unusual about being with other people, try consulting with therapists who can help diagnose if you also have anxiety issues.
At Teen Anxiety, we help bridge you to quality and dependable counselors who provide anxiety therapy in Los Angeles. When you find that your teenager needs this assistance, come to us for help right away.
Do you want to know how else we can help you? Inquire today!